Download latest DBT Fertilizer desktop app 3.2.1
(guided installation)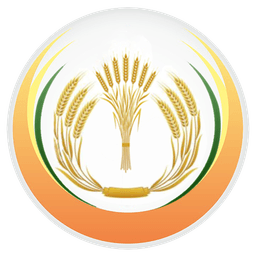 Desktop DBT in fertilizer app 3.2.1
Get the installation files on your email within 2 minutes.
DBT Fertilizer App 3.2.1: A Comprehensive Overview
The Direct Benefit Transfer (DBT) Fertilizer App 3.2.1 is a pivotal tool introduced by the Indian government to ensure the efficient distribution of subsidized fertilizers. In October 2016, the government implemented the DBT Fertilizer system, aiming to release a 100% subsidy on various fertilizer grades based on actual sales made by retailers to beneficiaries.
To enhance the transparency and efficiency of subsidized fertilizer sales to farmers, the government strategically installed Point of Sale (PoS) devices at every retail shop. Beneficiaries are identified through multiple means, including Aadhaar cards, KCC, and Voter Identity Cards. The implementation is closely monitored by a Project Monitoring Cell, supported by 24 State Coordinators overseeing DBT implementation in each state.
The success of DBT led to the creation of dashboards and reports tailored for stakeholders such as farmers, state agriculture departments, district collectors, fertilizer companies, and marketing federations. In a bid to further facilitate the sale of fertilizers, the Department of Fertilizers introduced a Short Message Service (SMS) system. This system allows buyers to receive crucial information about their purchase promptly.
DBT Fertilizer App 3.2.1: Revolutionizing Access to Information
Released as an upgraded version of the DBT Fertilizer 3.2 App on March 2, 2023, the DBT in Fertilizer App 3.2.1 caters to users across pan India. This success story culminated in the development of a user-friendly application, providing farmers and stakeholders with a straightforward platform to access real-time data. The app offers insights into the availability of subsidized fertilizers, stock positions, purchase receipts, and more.
DBT windows (pc,windows,laptop) app installation details
Delving into the download and installation of the DBT Fertilizer App on windows devices. Straight forward process.
System Requirements:
Before proceeding, ensure your desktop meets the system requirements for seamless installation and operation.
Operating System:

Compatible with Windows OS (Versions: 10,11 preferred) and 64 bit
For 32 bit operating system drop us a mail at contact@thedevstudio.in
Guided Installation Service:
Click on "Download Now":

Begin the process by clicking on the "Download now"

Form Submission:

Fill out the provided form with the necessary details and read the T&C carefully.

Complete Payment:

Finalize the process by completing the payment.

Receive APK Files on WhatsApp:

Upon successful payment, receive the application installation files directly on your Email for a seamless setup.
Published at: 2023-11-21T20:03:51+00:00
Last updated at: 2023-11-21T20:11:56+00:00
Author: Tanay Patel
Our DBT fertilizer app service
Mobile DBT in fertilizer app 3.2.1
Immediately receive app directly on you mobile phone via WhatsApp.
Desktop DBT in fertilizer app 3.2.1
Get the installation files on your email within 2 minutes.
How to install DBT in fertilizer application 3.2.1 for mobile and desktop
Frequently Asked Questions